NEW DELHI: Think
cricket
and you will think of a battle between bat and ball. But, did you know that there is a
sport
, where legs are used to send the ball sailing over the boundary fence?
It's called leg cricket. A sport where cricket meets football.
India in fact has a leg cricket Federation, which was formed in 2011 and Men's and Women's leg cricket teams as well.
Timesofindia.com caught up with Indian leg cricket captain Chandan Ray, a 21-year-old from Bargarh district in Odisha, who gave an overview of what happens when the gentleman's game meets the beautiful game and its short journey so far.
THE BEGINNING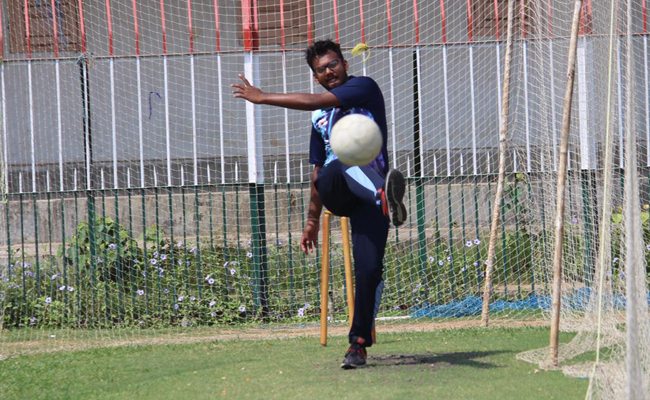 Leg cricket was born in 2010. Its founder Joginder Prasad Verma, a physical education teacher in a government school in Delhi, once saw many poor children playing cricket and football in a park. They were playing with a wooden log and plastic ball. Watching them fighting over their batting and bowling turns, Verma came up with an idea of playing cricket with legs.
"Leg cricket just requires a football and a field. That's it. It doesn't require any bat or any accessories like pads, guards etc. The rules are a bit different but easy to learn. Players apply strategies and just like in cricket. They bowl slow and fast deliveries. Once this became popular, Verma sir conducted some inter-state leg cricket championship in his town. In July 2012, Verma sir announced the Senior National T-10, Leg Cricket championship at Rajiv Gandhi Stadium, in Delhi's Bawana area. He called some reputed person for the opening ceremony of this championship. They were fascinated to see 24 teams of boys and girls in the very first national championship of Leg Cricket. I am happy that leg cricket is growing," Chandan told TimesofIndia.com.
EQUIPMENT NEEDED
The Leg Cricket federation of India has its own manufactured ball which is roughly the size of a football (size No.2) or women's handball. You just need the ball, sports shoes, stumps and a ground to play the game.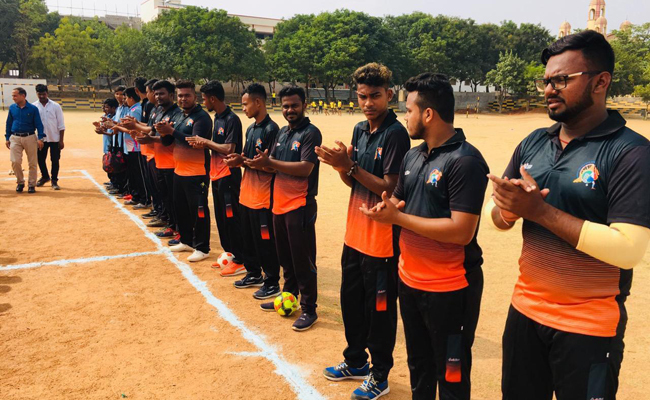 TEAMS
Indian leg cricket has both men's and women's teams.
RULES
In cricket, a batsman uses a bat but in leg cricket, a legsman uses one leg instead of a bat. He has to let the umpire know beforehand which leg (right or left) he will be using. In cricket, there are field restrictions, but in leg cricket there are no field restrictions. In leg cricket, a bowler bowls underarm.
Leg cricket is played on a circular ground with a radius of between 80 and 120 feet. The pitch is 8-feet wide and 42-48 feet long, depending on age-group or category of the players. It is played between two teams of 11 players each. When one side is legging (batting), the other will be fielding.
The bowler rolls down the football-sized ball using under-arm action and the legsman needs to hit the ball to score single, double, triple runs by running across the pitch or score a four or a six by kicking the ball out of the boundary line just like in cricket.
A legsman is declared out if he touches the ball twice or kicks with the wrong leg, is caught, run out or hit-wicket, as in cricket.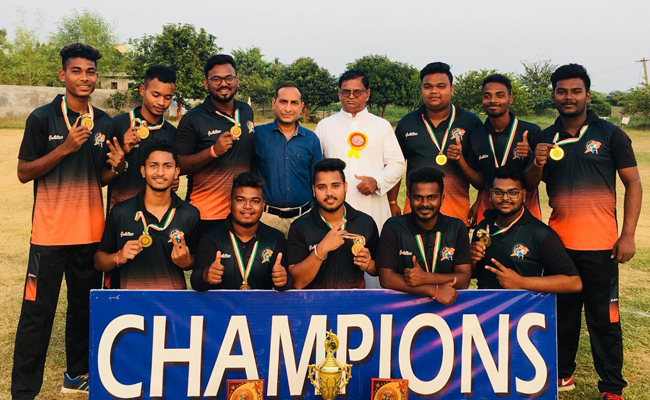 LEG CRICKET'S INTERNATIONAL JOURNEY SO FAR
According to the International Leg Cricket Council (ILCC), there are five countries who have a leg cricket team – India, Nepal, Bhutan, Sri Lanka and Pakistan. India have played 4 international tournaments so far – Indo-Nepal (winner), Indo-Bhutan (runner-up), South Asian championship (India, Bhutan and Nepal) and Indo-Nepal (winner). India are yet to play Pakistan and Sri Lanka.
Indian leg cricket is governed by the International Leg Cricket Council. It is registered under Societies Registration Act, 1860 and affiliated with the International Leg Cricket Council.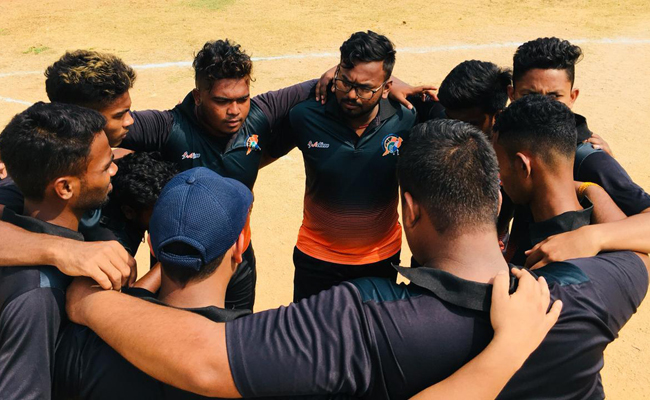 FUTURE OF THE SPORT
"Definitely leg cricket has a bright future in India. In a short period of time, it has gained good popularity and has already reached many parts of the globe. If it gets affiliation from the ministry of youth affairs and sports, then more and more youngsters will come forward and take up this sport as a career. Kabaddi, hockey and football in India also got a lot of motivation and popularity due to Hockey India League (HIL), Indian Super League (ISL) and Pro Kabaddi League (PKL). Similarly, leg cricket also needs such an initiative to uplift the sport. If this game comes under Khelo India, it will be a great lift for the sport," Chandan said.