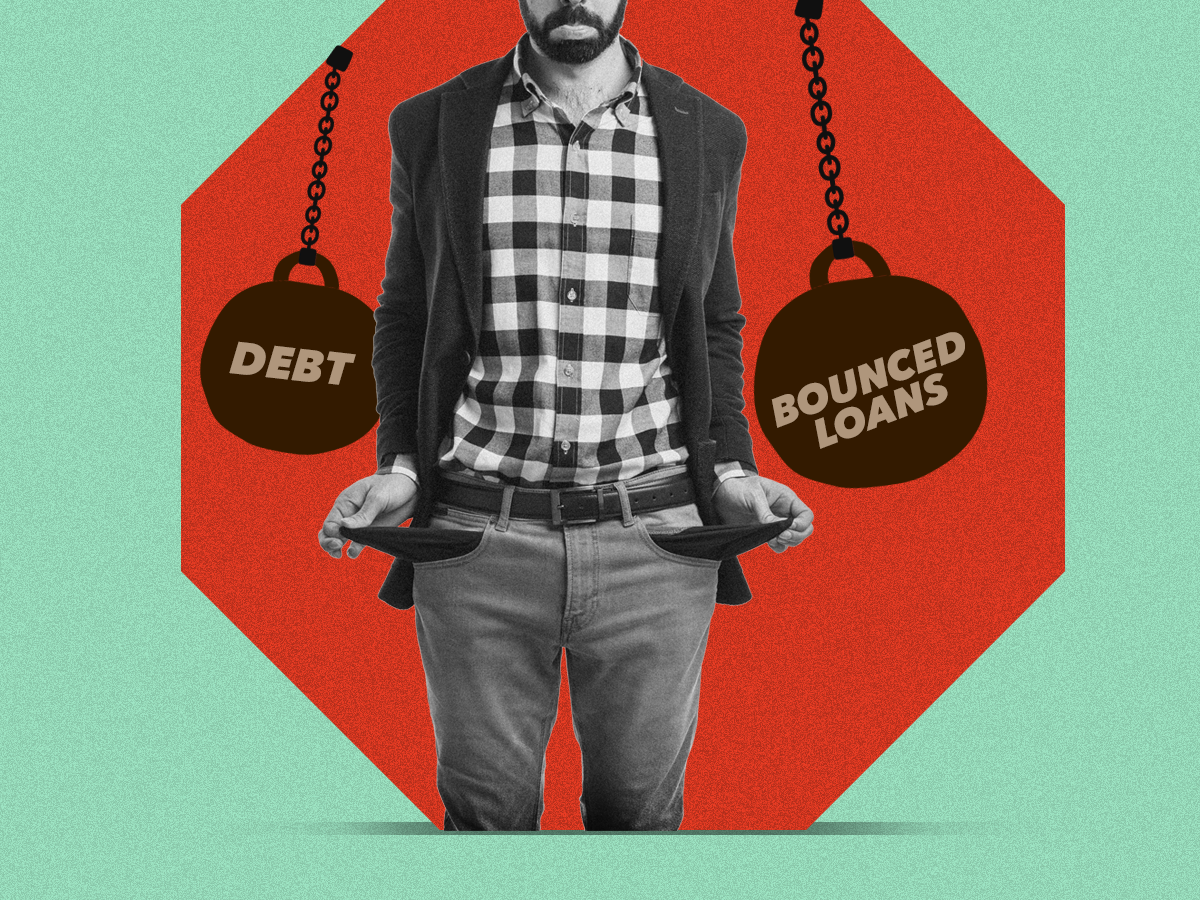 Bounce rates at fintech lenders have nearly tripled in April, in an early indication of financial stress among consumers and small businesses.
The trend is worrying at a time when job losses and disruptions to cash flow are likely to set off defaults, shrink demand for credit and sober valuations for most fintech players. It also comes amid concerns over capital raising due to the government's clampdown on venture capital from China and Mauritius.
Bounce rates refer to loans not repaid on time. It is a metric that gauges incipient stress in a loan portfolio. Bounce rates need not turn into defaults though. Customers who miss repayment deadlines can still pay within 90 days although with a penalty. The bounce rate does not include repayment deferment taken under moratorium. At Bajaj Finance, the bounce rate spiked to 35% in April from 12% in the March quarter, regulatory disclosures showed.
For Capital Float, the bounce rates for consumer loans doubled, while it tripled for micro, medium and small enterprises in April, against 12-14% before the Covid-19 pandemic. Earlysalary, a payday finance company that gives loans to salaried customers, saw bounce rates double to 24% last month.
"While the next year will be hard for all lenders – fintech or otherwise, we believe that those with a diversified portfolio between SME and Consumer, positive ALM (asset-liability management) and strong cash reserves will be able to weather the storm," said Gaurav Hinduja, cofounder, Capital Float.
"…we witnessed a 2x spike in bounce rates in consumer loans and a 3x spike in bounce rates in SME loans in April, but we've seen a good reduction in bounce rates in May," he added.
The bounce rates were, on average, around 10% before the crisis but have risen to 30-40% for the sector, industry insiders told ET.
"Most unsecured portfolios will be under stress. Fintechs are mainly catering to unsecured personal finance," Jitendra Gupta, CEO of digital banking firm Jupiter, said.